Acoustic-Structural Analysis of Acoustic Metamaterial Sheets with Two-Dimensionally Connected Local Resonators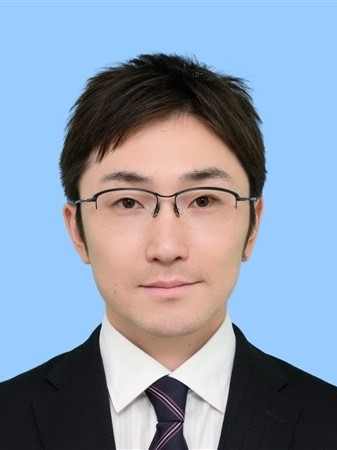 Takeshi Matsuoka
Mitsubishi Chemical Corp.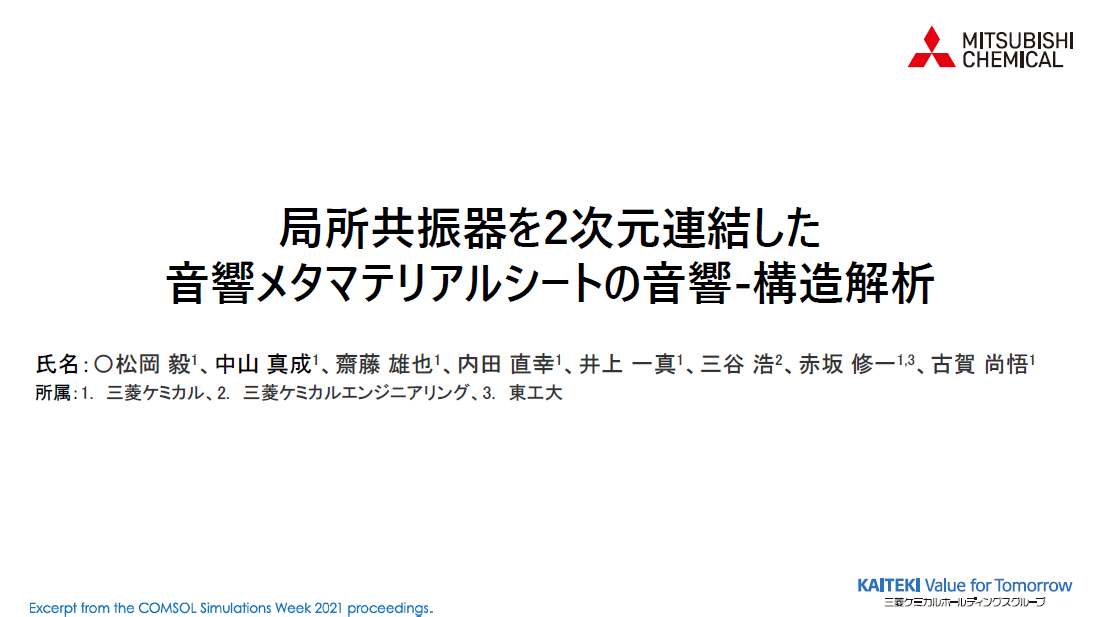 【Abstract】 
Locally resonant acoustic metamaterials are attracting attention as functional materials that are both lighter and quieter than conventional sound insulation materials. The function of this functional material can be realized by arranging a large number of resonator structures in a regular manner, but there is an issue that it is difficult to implement on a practical scale. To solve this problem, we have developed an acoustic metamaterial sheet with a two-dimensional array of resonators, which can be mass-produced using Mitsubishi Chemical's resin molding technology. In this presentation, we will show how we evaluated the sheet design by calculating the acoustic band gap and acoustic transmission loss.
【Keyword】 
Metamaterial, acoustic metamaterial, sound insulation
【Products】
COMSOL Multiphysics, structural-mechanics Module, acoustics Module
【Information】
Takeshi Matsuoka,
Senior Scientist
,
Science & Innovation Center
,
Mitsubishi Chemical Corp.
既に終了されたカンファレンス講演の動画再生はできません。